Today's card is courtesy of my friend and neighbor Allisha.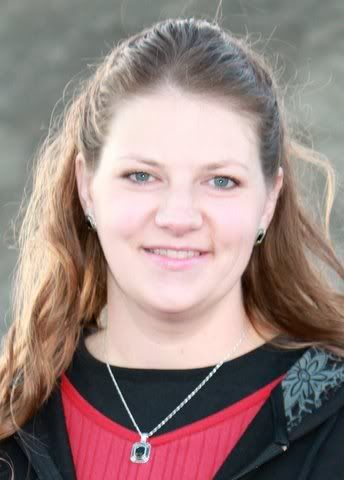 She is an amazingly creative mom of 5 with one more on the way. I don't know how she does it and still finds time for crafting but she does.
This card is super easy-one that anyone could whip up in a minute.
1. To make the card take a piece of 8 1/2 x 11" cardstock, cut it in half and fold one of the halves to form the card. You could use any color of cardstock. Next cut out your letters to spell the word "CELEBRATE." Allisha used Sizzix Sixlets -Graffiti Font. You could also use stickers or chipboard letters.
2. Next run your letters through a Xyron (Model 150) Sticker Maker. (Side note from me-I have never used one of these or seen one use. This thing is AMAZING. Turns all your little pieces into stickers-eliminating glue all over your hands. FABULOUS. Allisha said she got hers a Walmart for a great price. I am totally buying one next time I am out of town. Why have I not had this all my life?) If you don't have one of these you would have to do like I would and apply glue to the back of each letter or use premade stickers.
3. Round the corners of your card. Arrange letters to spell "Celebrate." Draw an imperfect line around the edge of card. Add ribbon to upper left corner. Adhere with glue dots first and then staple and you are done.
Cute and easy. Happy Crafting.